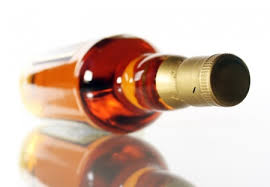 Many people who suffer from alcohol abuse can now get help with the use of medication. Alcohol treatment programs have been using three oral drugs to treat alcohol dependency. These drugs are acamprosate, disulfiram, and, naltrexone.
Each one of these drugs used with an alcohol treatment program to aid someone who is suffering from alcohol abuse. Disulfiram is a drug which will make the user feel sick if they ingest alcohol.
Naltrexone helps to reduce the craving a person may have once they stop drinking. Acamprosate comes to alleviate the symptoms associated with withdrawal. These symptoms include insomnia and anxiety attacks.

Are other drugs available at many alcohol treatment programs used effectively. However, these drugs are not a cure-all. The treatment program and alcohol rehab centers realizes alcoholism is a disease. They teach the alcoholic ways to abstain. It is possible for someone to stop drinking and remain sober for the rest of their lives. Others may have bouts of relapse. Through the use of medication and other drug treatment programs the levels of success increase.
Once a person realizes that they are in need of an alcohol treatment program they should consider all options for treatment. Some treatment programs or rehab centers may be more intense than others. The program with the best success rate is the one which is geared to the individual. This may include the use of medication to help curb the drinking problem. Some treatment centers feel that using medication just complicates the issue. While other treatment centers have found the use of these drugs very effective in treating alcoholism.
A person who suffers from alcohol abuse needs to be informed of all their options. They need to have a strong support group. There are times when they need to use medication to help stay sober. It is best to talk with the doctors before entering an alcohol treatment center to determine which program will work.